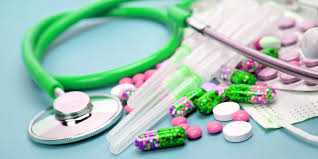 Medical news
German scientists invented the gum for diagnosing inflammation
German scientists at the University of Würzburg were able to invent chewing gum for the detection of inflammation in the oral cavity. The new invention became known through an official statement on the website of higher education institution.
 As reported on the website thecancerlens.org the group of scientists from Germany jointly with the experts from the Czech Republic, Italy and Switzerland invented the gum for diagnosing inflammation. Through their work, the dentists had the opportunity to record the development of oral diseases at an early stage.
Scientists were able to create a chewing gum that determines the presence of inflammatory processes. If available, the patient will feel a very pronounced bitter taste. According to the creators of a new drug, the invention is able to significantly influence the treatment of diseases associated with inflammation in the soft tissues of the oral cavity. As they said, earlier such a diagnosis was a very difficult process. To find out whether the patient periimplantitis or mucositis that can destroy the jaw bone, doctors had to resort to the lengthy procedure of examining the bones using x-rays. As a rule, to learn about the development of the disease with this method, you can only after you have already started to appear complications. With the new gum, the identification of inflammatory processes, possibly in the very early stages of their occurrence. The scientists said that they are completely confident in the accuracy of diagnosis using the new chewing gum. Before you divulge information about the new invention they have conducted many experiments. First of all, they helped volunteers with diseases of the oral cavity. After some investigation and comparing the results, they were convinced that their calculations are correct. Soon they scientists intend to begin distribution of its drug. They are confident in its use and hope that it will help more effectively treat diseases of the bones and soft tissues in the mouth.